Yep, we've made another trip around the sun. The new year is upon us filled with brand new opportunities and chances. Let's do our best to make it an even greener one with these simple tips!
1) Go Veg (or at least try to Decrease Your Meat& Animal Product Consumption) – While not everyone is ready to become 100% vegetarian, there is little doubt that eating less meat is one of the fastest ways to reduce your carbon footprint. Pick one or two days a week where you will only cook vegetarian/vegan food. Find a good vegetarian/vegan food cooking book to learn the best recipes, and you're set!
2) Seasonal Shopping – While it can be tempting to eat strawberries in winter, when they have been imported from halfway across the planet or grown in energy-hungry greenhouses, they're hardly sustainable. Do some research into what is naturally grown in your area in the season, and prefer these. This way, you'll also rediscover the pleasure of meals changing with the seasons!
3) Pedal Your Way Through the Year –  People who re-start cycling to work and/ or the supermarket often say that it's lovely to rediscover their neighborhood that way. In fact, unless you live in a very mountainous area, this could be the most relaxing resolution you take!
4) Bus it, Train it or Carpool it –  Granted, in the middle of the mountains or when there is half metre of snow outside your door, cycling sounds less appealing. If that's the case where you live, start using public transport to go to work and the supermarket. If public transport connections are poor in your area, then it's time to wake up the local campaigner in you and ask for it – make 2011 the year when your community stood up for sustainability.
5) Green Your Abode –  By now, I assume most of you have switched to CFL lightbulbs – so it's time to take home efficiency to the next level. Check your house for heat loss (there are companies specialized in this if you don't feel expert enough) and make it your DIY project in 2011 to fix them. If you haven't yet, lower the thermostat during the night. The ideal temperature to sleep is around 16 degrees Celsius. If that's too cold for you, do it in steps – half a degree less each month. You might realize you even sleep better – and you will see it on your heating bill!
6) Toss Out The Toxins – This might take a while in research, so plan to do it over the whole year. From beauty products to clothes detergent and computer parts, we have become used to toxic products in our daily lives. Time to stop it. When buying new products, check what they are made of, and pick the one that will have the least toxic residues.
7) Take Care of What You Already Have  – New cellphone? Must absolutely have the latest iPad? How about the newly released gaming console? Our consumption of electronics is reaching records. Make a break, and promise not to buy new electronics this year, unless the one you already have breaks down (and when it does, ensure it is recycled properly!).
8) Recycling 2.0 –  You probably have two different bins in your kitchen, sorting your waste to have it recycled. It doesn't end here though. In 2011, try to reduce the amount picked up by the garbage truck. If you have a garden, start your own compost. When you're at the supermarket, prefer products that are not over packaged (you know the one: plastics wrapped in plastic, itself wrapped in cardboard…). If there are to many of these items in your local supermarket, time to start campaigning! Write to the store manager and express your concerns – and convince your neighbors to do so as well.
9) Make More Outdoor Time –  Learn to enjoy nature again. Make a habit of taking a weekly walk outside. We have become so used to live in our houses and in our cars, many people have no idea what nature looks like anymore.
10) Convince (at least) 3 friends to Go Green With You – Why three? Because almost everyone knows three people they can influence. If those three convince three more people next year and so on, we will grow a movement capable of protecting our planet – and the resolutions above will become a no brainer for everyone.
11) … What is your green resolution for 2012? Tell us in comments below!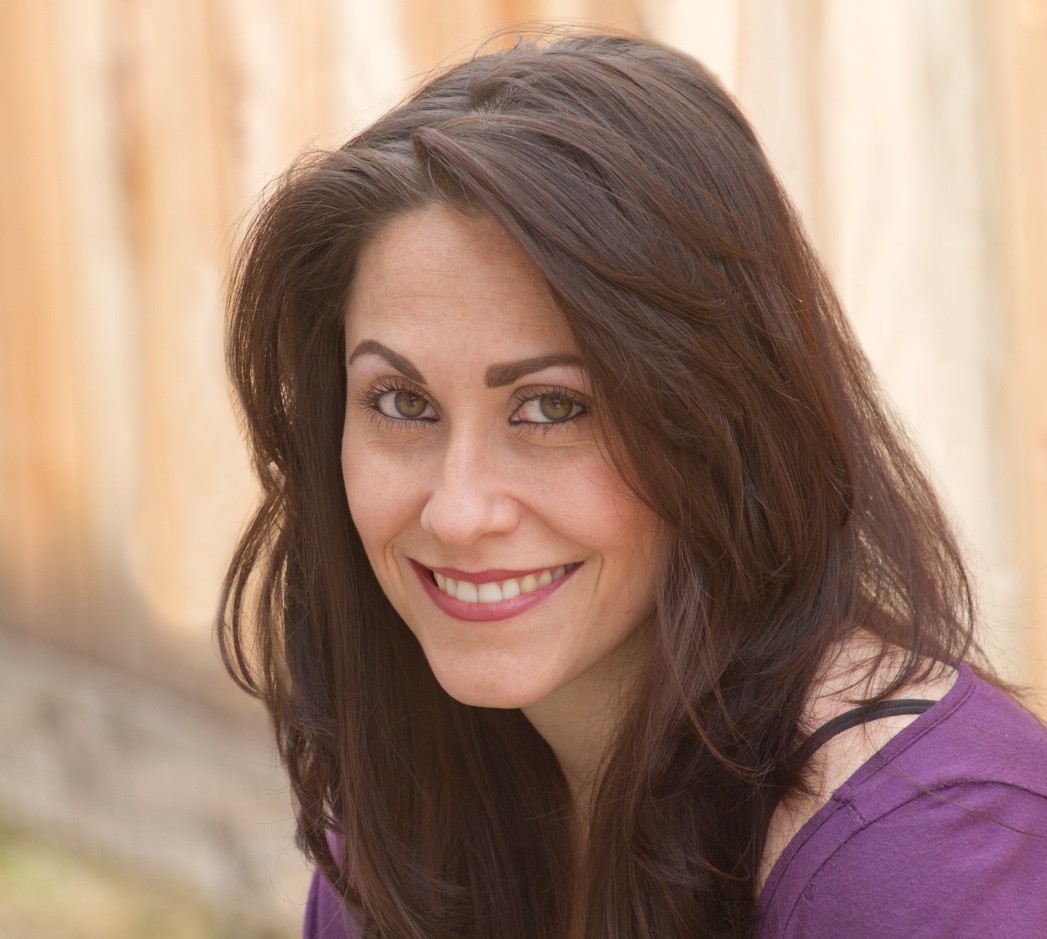 Carolyn Scott-Hamilton celebrated her 10 years as a vegan as well as an entrepreneur in 2009. After college, Carolyn moved to Los Angeles from Miami in 1998. Shortly after arriving and becoming vegan, she studied holistic nutrition as well as dabbled in the culinary arts before she opened Ineventions, originally a pr & event firm, it is now a full film, TV and web production branch under the umbrella of her original business. With the access and addition of the new business arm, Carolyn was able to start realizing her dream of traveling and eating all over the world and so the Healthy Voyager was born in 2005. Carolyn is an avid traveler but she found it quite difficult to find vegan friendly restaurants abroad. She tired of having to pack her own foods or eat bread, fries and junky foods when she was away. After realizing she could find and/or manipulate any menu to create a meal that satisfied her as well as her dining partners, she created the Healthy Voyager to show people that your dietary restrictions should not ruin you or your travel mates' trip, be it business or pleasure. She knew that many people must endure the same problems no matter what their diet may be from medical or ethical reasons to just wanting to keep slim. She started her blog to document every city and place she dined as a resource for the finickiest of travelers. She also realized it was a great resource for those who were traveling with others who did not share their special needs as her posts offered suggestions to restaurants that shared options for all types of foodies ; ) As of 2006, she and her husband, of opposing gastronomic tastes, have traveled and dined healthily and harmoniously while documenting it all on film for the Healthy Voyager Web Series and growing the Healthy Voyager brand. Carolyn is the executive producer, creator, host and writer of The Healthy Voyager web series & radio show, site, blog, brand and social network. To connect with the Healthy Voyager, you may email her at Carolyn@healthyvoyager.com .
Read more from VividLife.me bloggers:
Healthy Soups and Supers in San Diego by Carolyn Scott-Hamilton
Whether you are doing a tour of California for a little r and r or frequently travel San Diego for ComicCon, the southernmost metropolis of California, is a great place to visit. Beachy, relaxed and beautiful, healthy food is easy to find in this bayside border town. From my first San Diego postmany years ago until now, lots of great stuff has popped up so I've decided to go back and check out some of the new places in and around town.
Happy People Healthy Food by Adrienne Kelly-Durys
Can healthy food make you happy? Or, can happy people make the foods we eat healthier?When I think about these questions in relation to the upcoming holiday season,it seems obvious that eating steamed veggies over brown rice, although healthy, wouldn't be as festive as a big holiday dinner with all the fixings. But what if that same big holiday dinner, with all the potatoes and gravy, when prepared with love and positive intention could be just as nourishing?